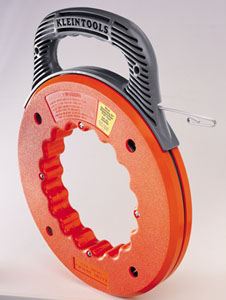 20% more fish tape* - Setting the standard by going to greater lengths!
* Speedway fish tapes are 20% longer than traditional 50', 100', and 200' fish tapes
Klein Tools goes to longer lengths...
60', 120', 240'!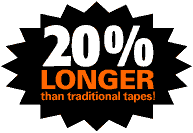 Rely on Klein's new flat-steel Speedway™ and stainless steel Silver Speedway™ fish tapes. This new product line gives you 20% longer fish tape to ensure you can finish the job. Available in lengths of 60', 120' and 240', Speedway fish tapes go the distance and as always deliver the quality and durability you expect from Klein.